"Welcome!"
You have reached the web site for the 374th Radio Research Company (RR)(ASA), Callsign "Finder." Assigned to the 313th RR Battalion, 509th RR Group, the 374th provided direct ASA support to the 4th Infantry Division during the Vietnam War . This page is dedicated to all our brothers-in-arms who served with distinction in the 374th Radio Research Company (known stateside as the 374th Army Security Agency Company).



Supporting the 4th Infantry Division (Callsign: Famous) in Vietnam, the 374th RRC (Callsign: Finder) had the dubious honor of running all over I, II and a little bit of III Corps area.
Most of the unit spent all of its time in the Central Highlands, however, one seven-man detachment (with 3rd Brigade) had over a year along the coastline and was part of Project Oregon and attached to the Americal Division.
---
This website was last updated on 18 July 2010.
---
* * * * A few 374th Alumni had a reunion in conjunction with National 4th Infantry (IVY) Division Association's National Reunion at Killeen, Texas from September 7-14 2003. Killeen is the gate town at Fort Hood which is the home of the 4th Infantry Division. Attendees were Steve Koonse, Mahlon Williams, Ron Usiondek, Mike Mongeon & Steve Zawacki. The next 4th Div reunion will be at Branson, MO - check www.4thinfantry.org for the details.* * * *
---
* * A "mini-reunion" occurred in the Washington, DC area this July 2003. Attendees were Irv Maurer, Tony Gage, Joel (Howie) Howard, Steve Cherry, Mike Frazee, Tom Hyatt, Arch Vavre and Max Detwiler. Photos can be found in the "The Alumni - As They Are Now" section.
---
* * * On 30 December 2006 we lost another brother - Dave "Wags" Wagner. Our condolences to Wags' family. * * * Dave "Wags" Wagner & Bob Potts - Dave "Wags" Wagner

---
* * * On 28 June 2009 we lost another brother - Walter Estes. Our condolences to Walt's's family. * * * ? Martin, Walt Estes, Dean Saffos and Isaac Lewis

---
If you have any photos of former 374th RRC soldiers, please e-mail them to Steve Zawacki or Dennis Coyne at NoASAinVietnam@yahoo.com.
---
PHOTO LIST:
The Alumni I - As They Were Then --
---
---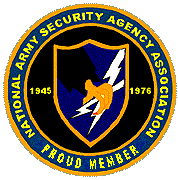 ---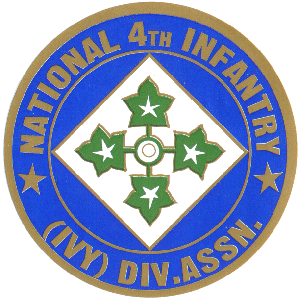 The 4th Infantry Division Association (4IDA) has over two dozen chapters across the country. All 374th alumni are eligible to join this fine association. Please visit the 4IDA website and plan to attend any local 4IDA function. If you would like more information regarding the association, please go to www.4thInfantry.org.
---
---
The 374th RRC Page is a member of the

Want to join the ring? Get info Visit other sites in the ring now!
[Prev][ SkipIt ][ Next5 ][ Next ][List Sites]
[ChatRooms] [V Vets at Yahoo]
---